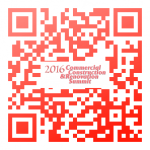 The 2016 Summit will be held in downtown San Antonio, TX on January 20th-22nd at The Marriott Riverwalk Hotel.
2016 Summit Promo    2016 Summit Comp End-User Reg Form   CCRS 2016 Seminars
2016 Summit Paid End-User Reg Form
More info will be updated at www.ccr-summit.com.
The 2015 Summit was held at The Marriott Biscayne Bay downtown Miami, FL January 26th-28th.
Click on CCRS 2015 Videos:
Fishing Tourney   Table Top Reception   Breakfast/Pam Goodwin   Brad Gaskins Seminar   Jeff Roark Seminar   Steve Jones/Tom Nolan Seminar    RCA Seminar  Luncheon/Randy Moller   One-On-One Meetings  Casino Night on Yacht  Millionaire Row Tour

Below are hilites from the 4th Annual Summit that was held February 17th-19th, 2014 at The Grand Hyatt in Tampa, FL: